Have you ever wondered what your soulmate will look like? If you go to an experienced psychic on Etsy, you can find out. Recently, customers have paid psychic artists on Etsy to draw sketches of their soulmates. Many of these Etsy sellers have astounding reviews and have completed more than 4,000 orders. These psychics use meditation, among other practices, to provide a drawing of your soulmate, as well as an in-depth reading of what their personality is like and when and where you will meet them. If you're interested in having a picture of your soulmate drawn in 12 to 24 hours, consider one of these five Etsy bestsellers below.   
The 5 Best Psychic Soulmate Drawings on Etsy
People are using the popular e-commerce website Etsy to solicit psychics to draw their soulmates. On Etsy, if you search "soulmate psychic drawing," you get over 600 results of people who can draw your soulmate at different prices, ranging from $5 to $60. Below, we discuss the offerings of five bestsellers on Etsy that can draw your soulmate quickly and accurately.  
ThePsychicBeing Can Draw Your Future Spouse Within 24 Hours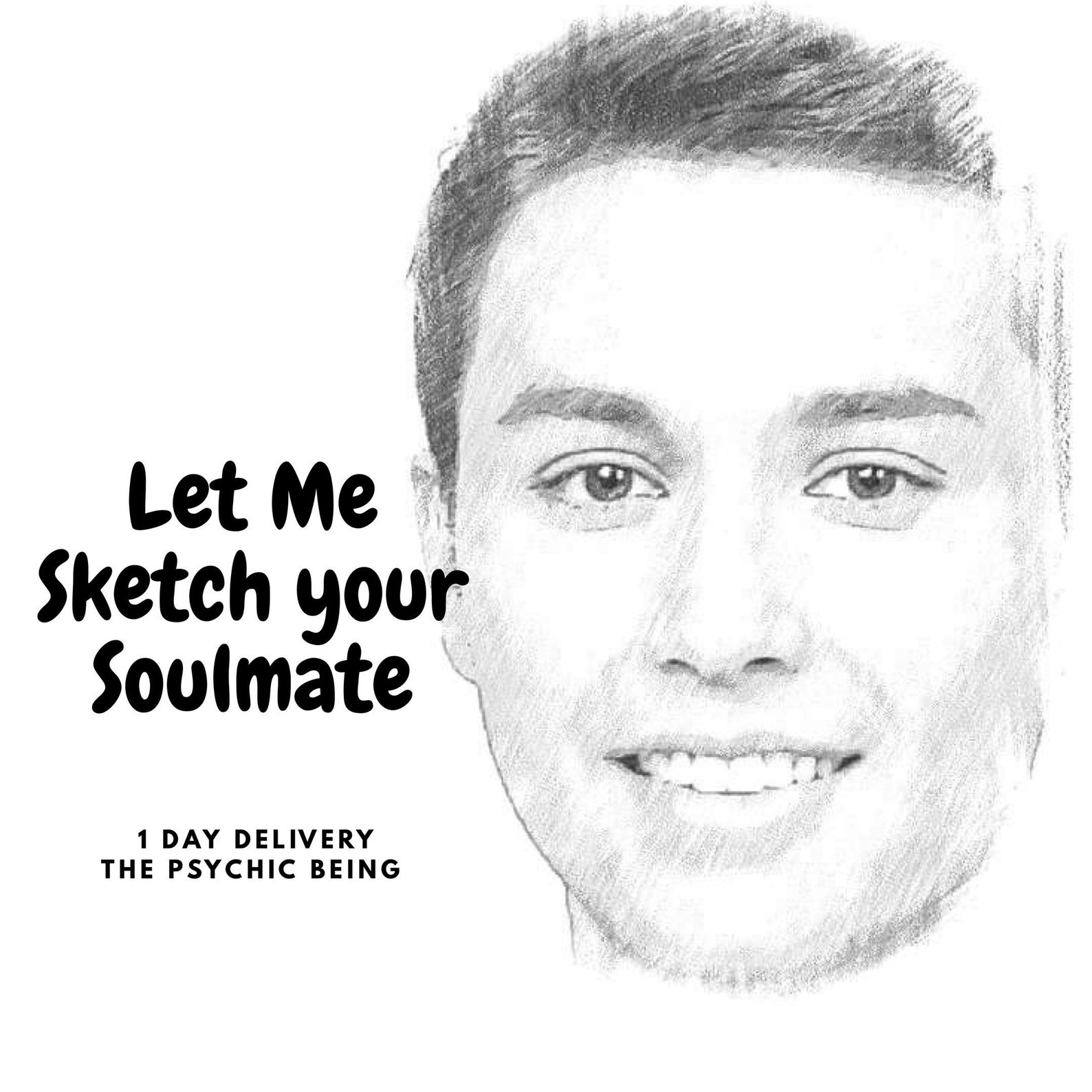 The bestseller artist ThePsychicBeing can draw your future husband or wife for $30. With 8,251 orders completed, Etsy customers have given this artist a near-perfect, five-star rating. However, it's important to note that you must be 18 years or older to purchase this product. When beginning your order, you will provide three details about yourself: your full name, age, and sexual preference. With your purchase, you will receive the digitally drawn sketch of your soulmate to your email within 24 hours of placing your order. In addition to the drawing, ThePsychicBeing will also provide a detailed description of your future spouse—including personality traits—and a prediction of when you will meet him or her. This product is one of the pricier options available on Etsy, but if you're willing to spend the extra money, this is a great option with high recommendation. Nearly 400 customers were very pleased with their orders. Some customers cited that the drawing was accurate and looked like actual people they had met in their lives, while other customers stated that the reading depicted exactly what they desired out of their future spouse. 
The ArtisticPsychic Specializes in LGBT Soulmate Drawings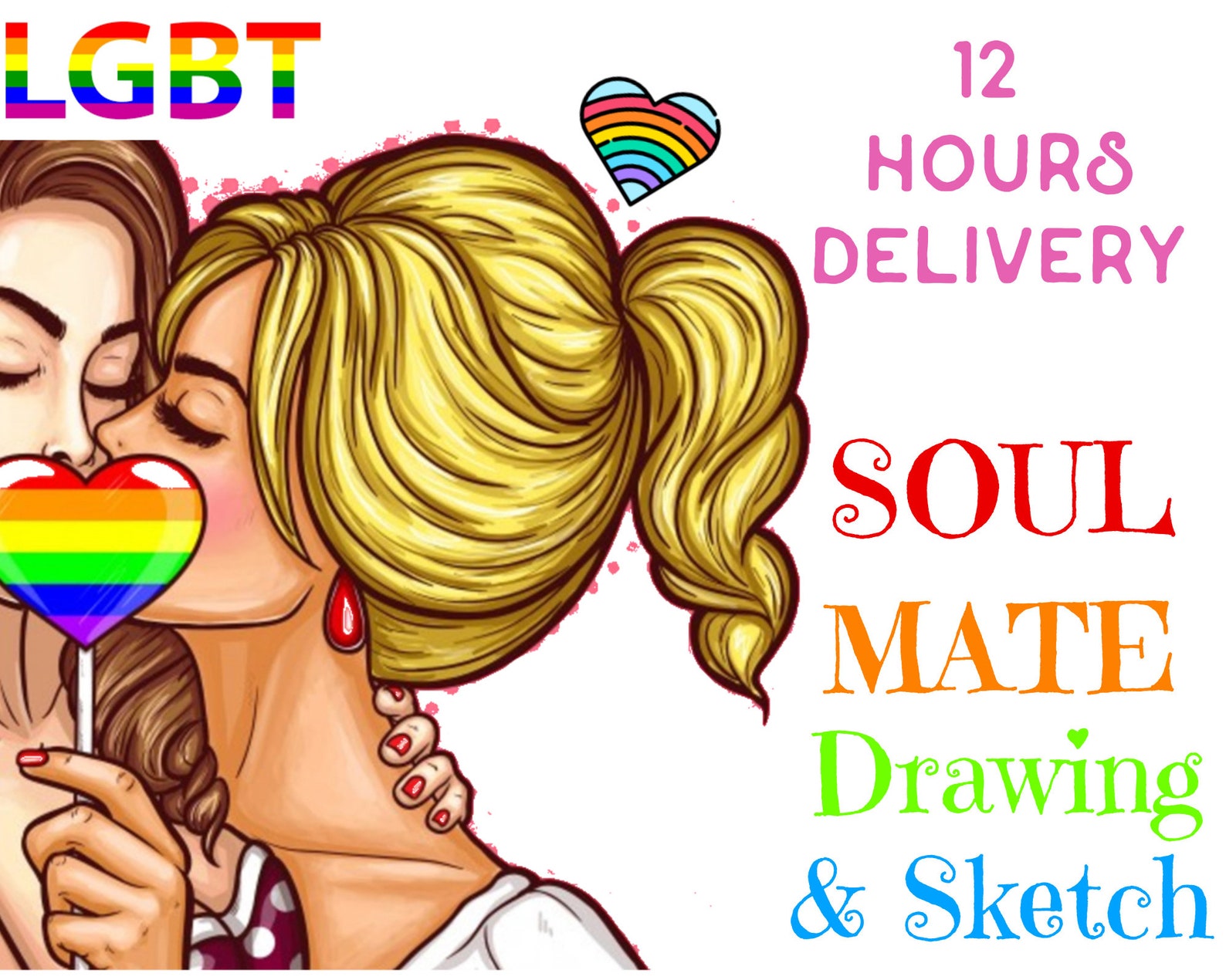 With nearly 36,000 sales, the ArtisticPyschic is one of the most popular sellers for LGBT soulmate drawings on Etsy. Unlike other sellers that promise to deliver your drawing in 24 hours, the ArtisticPsychic guarantees a 12-hour delivery. For $29.16, customers aged 15 and up can place an order with this seller by providing their first name, sexual preference, and age. The ArtisticPsychic uses their abilities to create a pencil-drawn sketch of your soulmate. In addition, you will also receive a reading that depicts their personality traits. This shop has received nearly 4,000 customer reviews, which have resulted in a five-star rating on Etsy. Customers were especially pleased with the quick turnaround, lengthy description of their soulmate, and easy communication. After receiving their drawings, they were also left feeling hopeful and enlightened knowing that the drawing and reading was so accurate. However, you should note that this seller does not accept returns or cancellation. Other offerings from this seller include a deep look into your birth chart.  
Get a Color Drawing of Your Soulmate From AstroPsychicAngel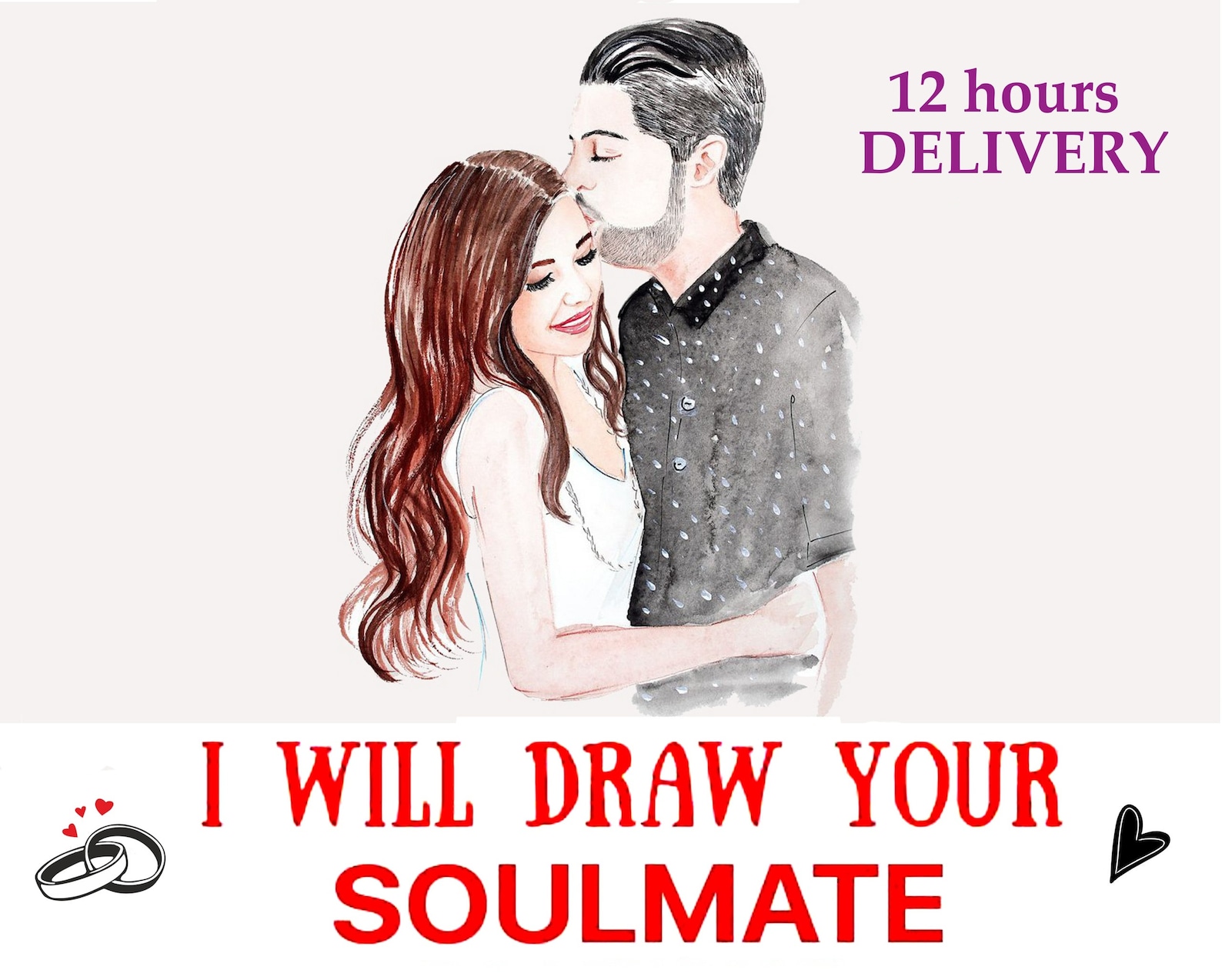 I will draw your Soulmate, Psychic drawing, Psychic reading, future, tarot
etsy.com
Check price
I will draw your future husband, Psychic drawing, Psychic reading, future, tarot
Hi, I'm Irena, I am a 3rd-generation medium, and I inherited my gift from my great-grandmother. I have been practici...
The Etsy seller AstroPsychicAngel is run by third-generation psychic Irena, who uses her abilities that she inherited from her grandmother to help people find the love of their lives. Irena practices in astrology, tarot reading, and meditation, and she uses her practice to share knowledge about the future and help people. You must be at least 18 years old to order this product from AstroPsychicAngel. It's also important to note that you must avoid any negative energy within 24 hours of ordering, so that Irena can fully connect with you. The prices of this product vary. If you want a black and white sketch with no reading, you will pay $7.89. However, you also have the option to order a colored drawing plus a reading for $24.79. When you also order a reading, you will find out when you will meet your soulmate, as well as what he or she will be like. All orders will be completed in 12 to 24 hours and be delivered to you digitally. Etsy customers give this product five stars, with one mentioning that Irena drew an almost-identical drawing of her husband. 
Get a Hand Drawing and Description From Charli With SpiritThruths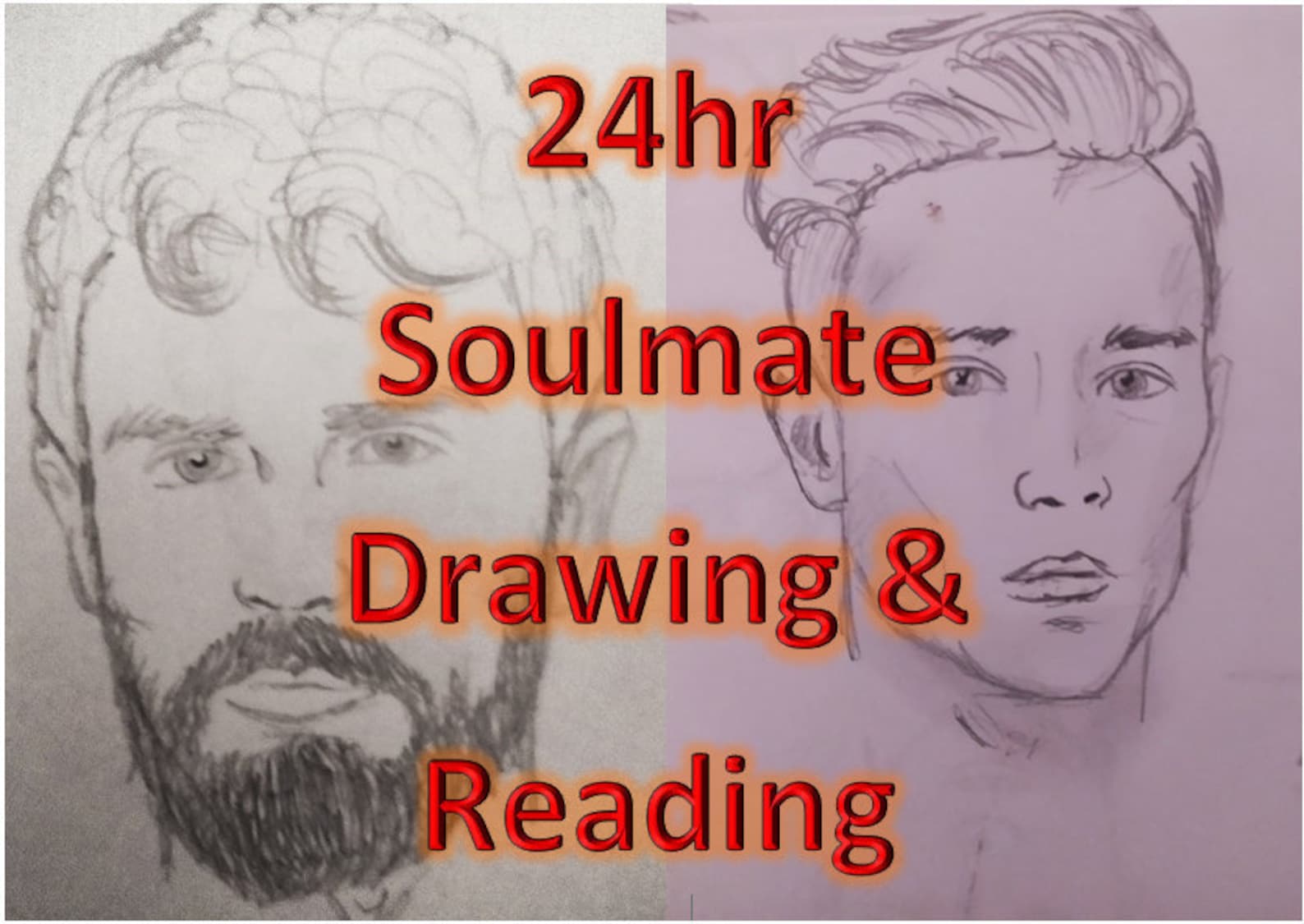 SOULMATE READING & SKETCH - Guaranteed within 24 hours!
etsy.com
Check price
☆ A DRAWING & DESCRIPTION OF YOUR SOULMATE WILL BE EMAILED TO YOU WITHIN 24 HOURS ☆
ACTUAL HAND DRAWING OF YOUR SOULMATE
With over 8 years of psychic experience, I will tune into my psychic abiliti...
One of the bestsellers on Etsy for psychic soulmate drawings is Charli, owner of the shop SpiritThruths. This seller guarantees a soulmate reading and hand-drawn sketch in 24 hours—for a price of $12.68. In order to get an accurate reading, you must provide your full name and birthdate, along with any other information you want the psychic to know. This artist has more than eight years of experience and uses meditation to picture your soulmate and his or her personality,  characteristics, facial attributes and features. Once your payment is processed and your artwork is done, you will receive the drawing in one instantly downloadable PNG file through your Etsy account. SpiritTruths has completed 1,520 sales on Esty, and from the 186 customer reviews, it has a near 5-star rating. Some of the customer reviews mentioned that SpiritTruth provided a great level of detail in the reading, including when and where you will meet your soulmate. Other customers appreciated the punctuality of SpiritTruths, mentioning that it came in exactly 24 hours. On the downside, SpiritTruths does not accept returns, exchanges, and cancellations. However, the seller is open for communication if you have any questions or concerns about your order.
Receive a Same-Day Reading and Drawing From PsychicArtStudio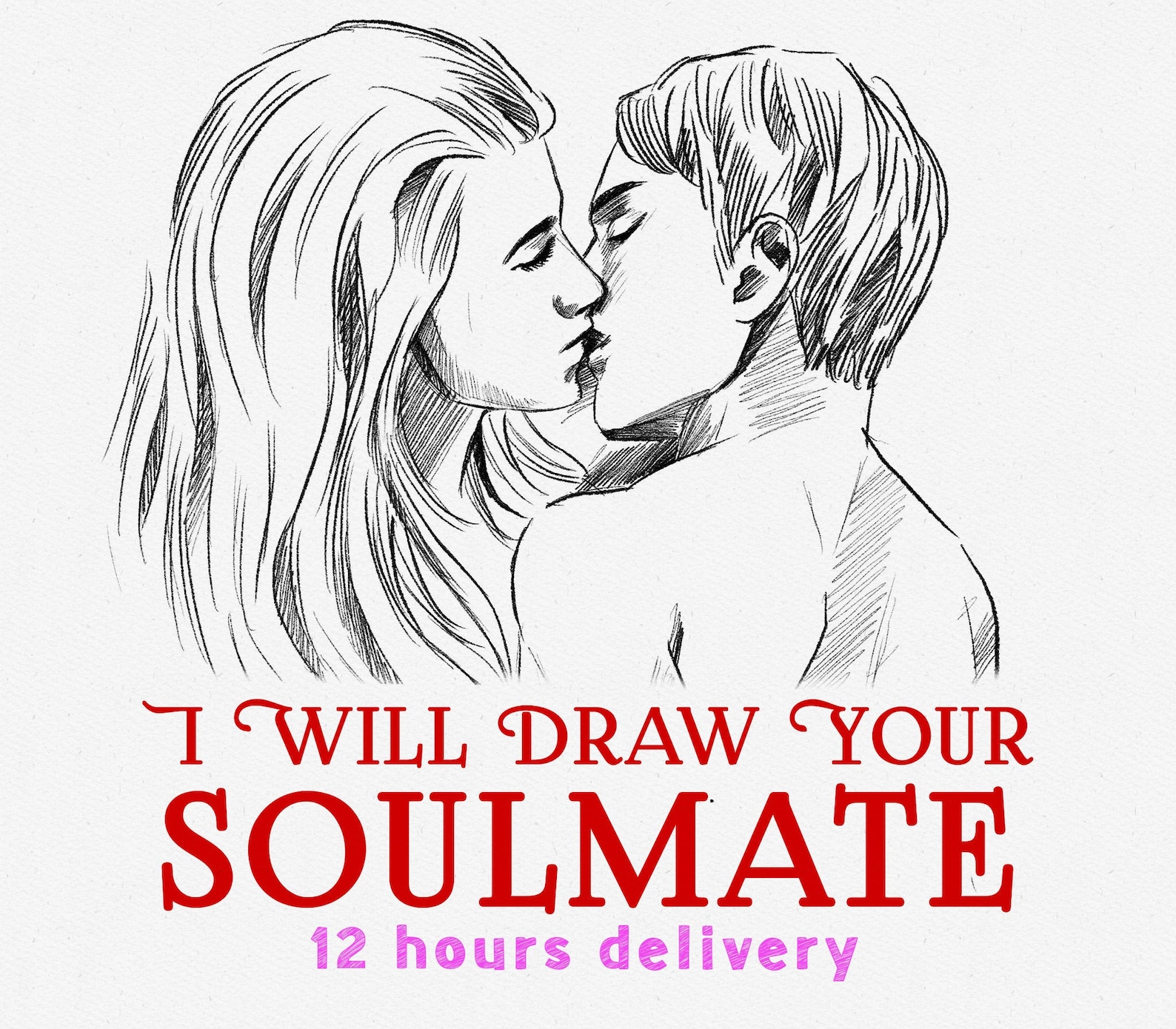 For $15.93, you can receive a same day-reading and drawing of your soulmate from Andre at PsychicArtStudio. Andre takes his job seriously and uses his psychic abilities to help people find their soulmates, as his specialty is love and relationships. On his page, he states that it is his joy in life to help people cope with the uncertainty of the future. This bestseller on Etsy has completed more than 4,000 orders of this product and has almost five stars based on customer reviews. By providing your sexual preference, full name, gender, and birthday, in 12 hours, Andre will create a portrait sketch of your soulmate and send you an accurate reading of his or her personality. Both the drawing and reading will be sent by email. One of the factors that sets this seller apart from others on Etsy is that you have the ability to order more than one drawing. Looking at the customer reviews, it's evident that people were satisfied with both the product and the seller. Customers praised Andre for being a genuinely nice, knowledgeable, and caring person to work with. Plus, his drawings are beautiful, accurate, and realistic. If you're looking to work with an artist who will answer your question and whole-heartedly help you, PsychicArtStudio is a great option. 
Final Thoughts on Psychics Drawing Your Soulmate
Waiting around to meet your soulmate can seem hopeless. When you go to one of these psychics on Etsy, you can receive a drawing and description of your soulmate for an affordable price. These five Etsy bestsellers have amazing customer reviews that praise the artwork and accuracy of the results. Whether you're looking to spend a couple of bucks or are willing to spend up to $30, in this list, you will find a good psychic that can help you clear the uncertainty of your love life. Plus, you can receive your drawing digitally in 12 to 24 hours. 
The responses below are not provided, commissioned, reviewed, approved, or otherwise endorsed by any financial entity or advertiser. It is not the advertiser's responsibility to ensure all posts and/or questions are answered.