Women are not the only ones who can benefit from crystals that promote fertility. Men can also use crystals to encourage reproductive healing and enhance fertility when trying to conceive. There are six crystals that can help with male fertility: Chrysoprase, Pyrite, Shiva Lingam, Ruby Zoisite, Smoky Quartz, and Blue Pietersite. In this article, we discuss the history of each crystal, their meaning, which chakras they align with, as well as the benefits and healing properties that you can receive by having them around as you prepare to welcome a child. 
How You Can Use Crystals to Promote Fertility
Both men and women have used crystals to improve their chances of conceiving a child, and there are many ways that you can use or wear these crystals. Oftentimes, these crystals pair best with certain chakras, including the heart, solar plexus, third eye, and root. When choosing which crystal to buy, pay close attention to which of your chakras needs attention. 
You can wear any of the crystals that promote fertility as jewelry, including earrings, bracelets, necklaces, and rings. Doing this will keep you connected to the crystal's healing properties and benefits at all times of the day. 
You also have the option to bathe with these crystals. To add extra healing power, add other elements to the bath, like essential oils and herbs, to supplement the crystals.
Another option to absorb the crystal's properties is by placing them on areas of your body that you want to drive the energy toward. To elevate this technique, place the crystals on one of your chakras, including the heart or the root. 
You can use these practices at any time of the day. However, when trying to conceive a child, it's recommended to use these techniques when there is a new moon. A new moon will connect your mind and body as you prepare to conceive. 
These 6 Crystals With Help With Male Fertility
Although all of the six crystals mentioned below help with male fertility, they each have their own additional benefits and healing powers that can help you while you attempt to increase your fertility. In fact, some of them can protect you from STDs and help resolve sexual dysfunctions and incompetence. Some of the common crystals that women can use to increase fertility include moonstone, jade, pearls, rose quartz, carnelian, and rhodonite. 
Crystal
Meaning/Symbolization
Benefits & Healing Properties
Chakras
Chrysoprase
Chrysoprase means "Golden leek" in Greek.
Helps with male infertility as a result of low sperm count

Provides protection from STDs

Encourages detoxification of waste from the body

Creates hormonal balance
Heart

Sacral
Pyrite
Pyrite is also known as "fool's gold."
Ignites male energy and enhances male fertility

Aids the treatment of bronchitis and lung disease

Heals broken bones

Stimulates the memory
Solar plexus
Shiva Lingam
Shiva Lingam is said to be the symbol of the Lord Shiva. 
Improves health and well-being

Encourages spiritual healing

Helps with forgiveness

Works as an energy booster
Heart

Crown
Ruby Zoisite
Ruby Zoisite is also known as "anyolite."
Encourages you to be creative, growth, and fertility

Helps in the mourning and healing process

Releases stored negative energy

Helps you manifest your life goals 
Crown

Third eye

Heart 

Root
Smoky Quartz 
The Smoky Quartz symbolizes a connection to Earth.
Used as a treatment for sexual dysfunction

Helps you to let go of unwanted energy, thoughts, and memories

Cleansing and detoxing properties

Creates tranquility within yourself and in your environment
Root

Solar plexus
Blue Pietersite
The Blue Pietersite symbolizes good luck. 
The Blue Pietersite is also known as the tempest stone.
Helps treat sexual impotence

Improves your luck
 
Encourages you to express yourself

Opens up new opportunities and challenges
Third eye

Solar plexus
Chrysoprase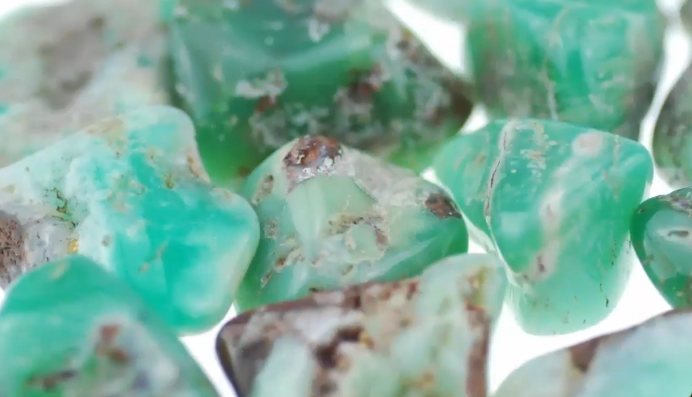 Chrysoprase is a lime green crystal that is known for energizing the heart. In fact, one of its main goals is to help you heal from any childhood trauma that you experienced that still has an effect on you as an adult. Because Chrysoprase helps achieve hormonal balance, it also is also connected to the reproductive organs by aiding in fertility and helping protect you against STDs. In addition to the benefits mentioned in the table above, chrysoprase also helps with positivity and tranquility, honesty, the increase of Vitamin C, relaxation and sleep, the digestive system, and cures for skin diseases and heart conditions.
Pyrite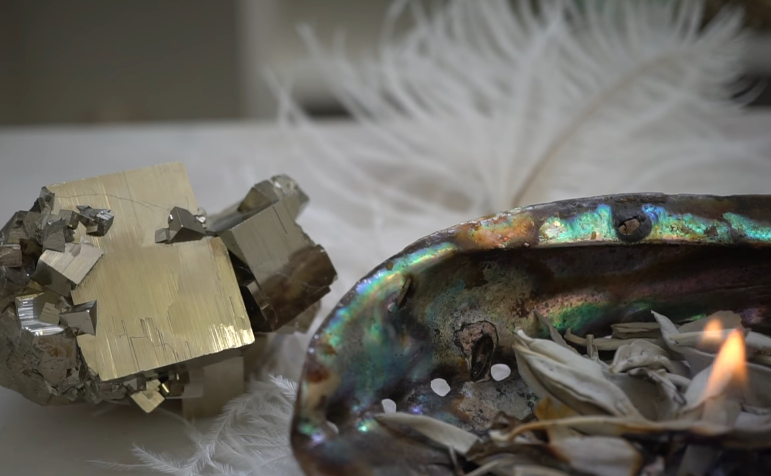 Historically used by the Incas as an aid to meditation, Pyrite ignites male energy by aiding in fertility. Commonly referred to as "fool's gold," due to its color, Pyrite is known for its protective powers. In fact, one of it's numerous healing powers is the ability to help heal broken bones. The benefits of Pyrite are extensive. In addition to aiding in male reproductive health and stimulating male fertility, Pyrite also creates a sense of understanding during difficult times, energizes the body, calms swelling, reduces fevers, and treats various diseases. 
Shiva Lingam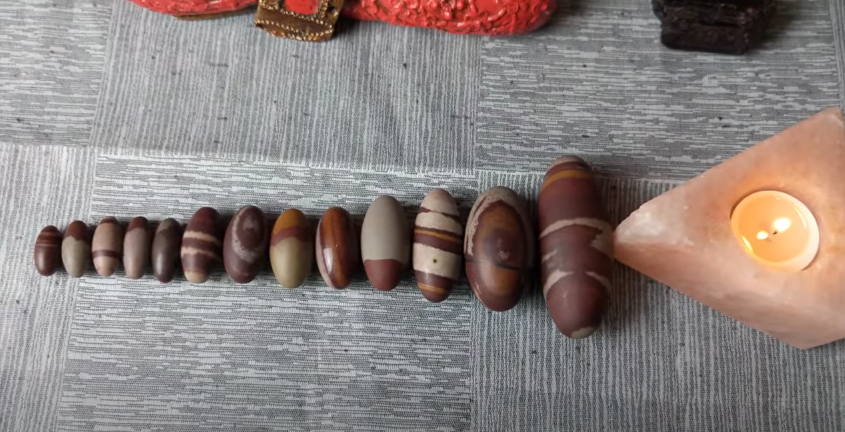 Shiva Lingam is an egg-shaped crystal that induces energy. This crystal is known for improving overall health and well-being, in addition to helping males conceive children. You can use Shiva Lingam on your crown chakra to promote self-growth and encourage spiritual healing. Additionally, Shiva Lingam is known for its benefits that promote femininity, including helping alleviate menstrual pains. Shiva Lingam can help you to forgive others, stop judging people, boost your sex drive, and achieve unity with your life partner or your community.  
Ruby Zoisite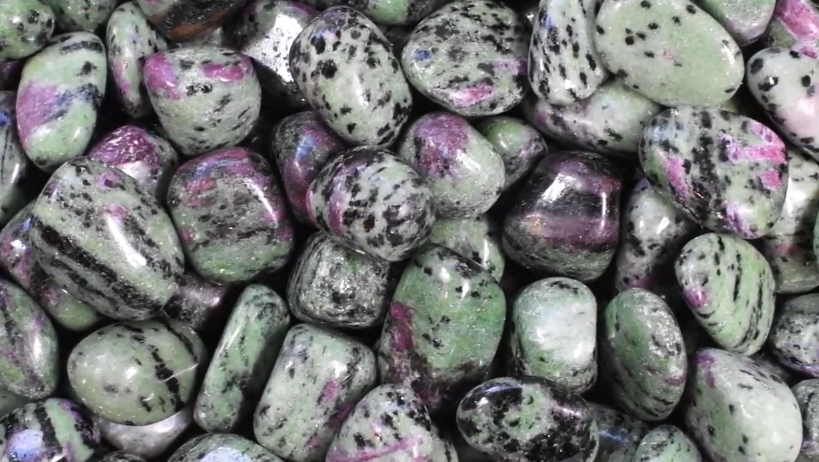 A powerful mix of Ruby and Zoisite, the Ruby Zoisite can be used on four chakras to help you absorb its numerous healing properties: the crown, third eye, heart and root. By owning the beautiful Ruby Zoisite, you can receive many benefits, in addition to enhanced male fertility. This crystal helps you in all aspects of your life, whether it be to follow your dreams, achieve your goals, or come up with new ideas. This is because the Ruby Zoisite helps you develop a deeper understanding of yourself and your world. By using the Ruby Zoisite, you release any negative energy, fear, and anxiety that you may have built up within you.     
Smoky Quartz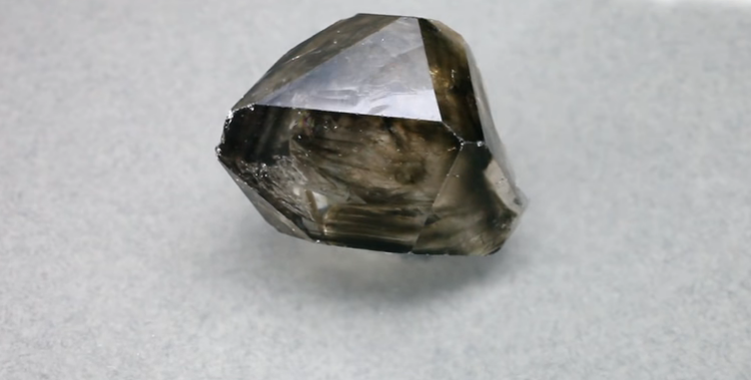 The country of Scotland considers the Smoky Quartz as its national gem. Because the Smoky Quartz is deeply connected to the environment, this crystal provides benefits that will help you feel at peace with yourself, as well as with your surroundings. As a way to help with male fertility, it is recommended that you wear a bracelet with the Smoky Quartz. Not only can you receive help conceiving, but you can also treat any sexual dysfunctions. 
Blue Pietersite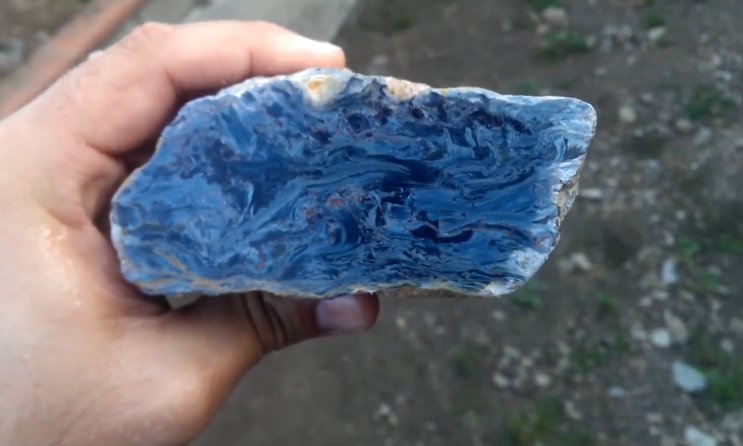 First discovered in Namibia, the Blue Pietersite, which is also known as the tempest stone, is often used as a lucky charm. This crystal is a beautiful deep blue, and it helps male fertility by treating sexual impotence. This crystal will help you stimulate your energy, encourage you to express yourself, and open the door to new opportunities and challenges in your life. The Blue Pietersite connects to two chakras: the third eye and the solar plexus. 
Final Thoughts on Crystals That Promote Male Fertility
Healing crystals have long been used to aid in fertility, treat diseases, and improve overall health and well-being. Although it's common for women to use crystals to increase their chance of getting pregnant, men can also benefit from crystals that will help them conceive a child. In this article, we discussed six crystals that can help with male fertility: Chrysoprase, Pyrite, Shiva Lingam, Ruby Zoisite, Smoky Quartz, and Blue Pietersite. Each of these crystals helps male fertility, but they also provide other amazing benefits and healing powers. These crystals can improve your overall quality of life, help you release negative energy, and encourage you to manifest your goals. They are the perfect energy booster and soul purifiers to have around when preparing to welcome a child into the world. 
The responses below are not provided, commissioned, reviewed, approved, or otherwise endorsed by any financial entity or advertiser. It is not the advertiser's responsibility to ensure all posts and/or questions are answered.